About Caroline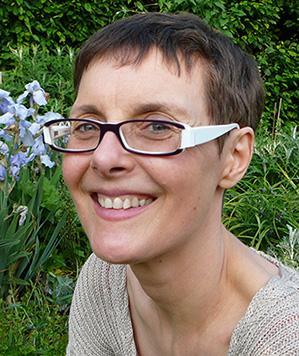 Caroline was originally a medical doctor, working in the Russian tuberculosis prisons and on nuclear decontamination in Siberia, then in Montserrat as the volcano there erupted.
She's got a longstanding interest in art – taking time out from her medical work to do a Masters in Islamic Art and Architecture. Now she's not working clinically, she's got time and head-space to focus on her creative practice.
Exhibitions / curating:
More than nomads. Caroline learnt Persian to be able to walk the traditional twice-yearly migration with a Bakhtiari family. Her photos of this were exhibited at the Brunei Gallery, SOAS in 2008. The Bakhtiari are much more than simple nomads and Caroline is now the virtual curator of early images of the tribe: she exhibited some if these alongside her own photos.
Teaching, conferences and lectures include:
Tutor for IESA Study Programme at Leighton House: 

Collecting and Display of Islamic Art. Lecturing on the 1910 Munich exhibition; the 1931 Burlington House exhibition; and Poland as a portal for 'oriental' trading in the seventeenth century. Oct-Dec 2014.
An Armenian Merchant and the Vasa Tapestries. Presentation at Warwick University conference: Global Commodities: The Material Culture of Early Modern Connections, 1400-1800. 12-14 December 2012.
Imagined geographies of Isfahan. Presentation at 11th International Conference on Urban History, European Association for Urban History, held in Prague, Czech Republic on 29 August to 1 September 2012
How to build a mosque: a lecture on the construction of the Sulemaniye mosque in Istanbul. Rumi Centre, London. 3 Dec 2009
British museum gallery talk: Islamic tiles in context: from Iranian buildings to the British Museum. 16 May 2009
Multiple lectures on my re-finding of the route of the 1000km walk of Shah Abbas from Isfahan to Mashhad, including: Séminaire international on Caravansérails et routes caravanières: Etat des savoirs et inventaires. 25-26 June 2009. Paris; Report on 2008 Iran Society Travel Award. 21 April 2009; A British Museum lecture. 7 May 2009; A Studies in Art Lecture. 3 March 2009.
Ways to See Beauty. Platform Lecture on Islamic architecture and geometry. Winchester School of Art. 11 Dec 2008.
Degrees and courses:
MA, Islamic Art & Architecture:
School of Oriental and African Studies, U. of London, 2006 – 2009
Grade: Distinction
My dissertation was a case study approach to methodological approaches to Safavid ceramics. I also worked in detail on transmission of design in Ottoman architecture; the provincial architecture of Bayezid II; Islamic art exhibitions (1850-1931); as well as studying the anthropology of urban space, place and architecture; and the art & archaeology of the Silk Road.
Arts of Asia Certificate
Victoria & Albert Museum, 2007 – 2008
My dissertation was on Public perceptions of Islamic Art exhibitions. I also worked in detail on a cuerda seca tile from Khargerd madrese; the Fremlin carpet; and a figure of Guan Di in white porcelain
Archaeology: basic methods: theory and practice
Summer school affiliated to SOAS, 2007
I am now 'certified' to work on digs.
Medical stuff:
I've also got various medical degrees and certificates, including: MB  BS  BSc(Hons)  DRCOG  JTCGP  MSc  FFPHM  MRCGP(Distinction)