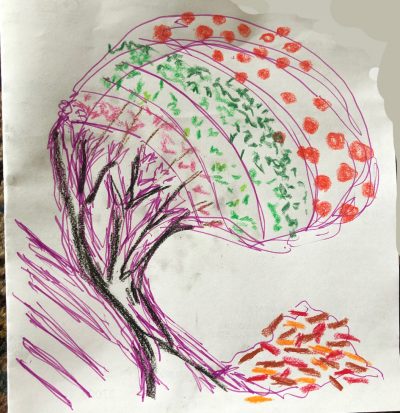 This sketch outline shows: Left-bottom to right-top-then-bottom: concrete, winter trunk, pink-white fragrant blossom, baby light green leaflets, full green leaves, pomegranate-red fruit, autumn leaves
I want to make it multisensory as well as multiseasonal.
Tactile as well as coloured – contrast especially the concrete, the bark, the petals and the autumn leaves.
Can i also make it fragrant, odoriferous?
Bark, petals, fresh baby and autumn leaves, fruit all might smell different. But how to separate these?
I didnt know how large it should be. So tried out small, medium and large.
Medium is 40ish – will allow easier handling than my previous Freeswimming.
But with space to produce a wide range of 'stitches'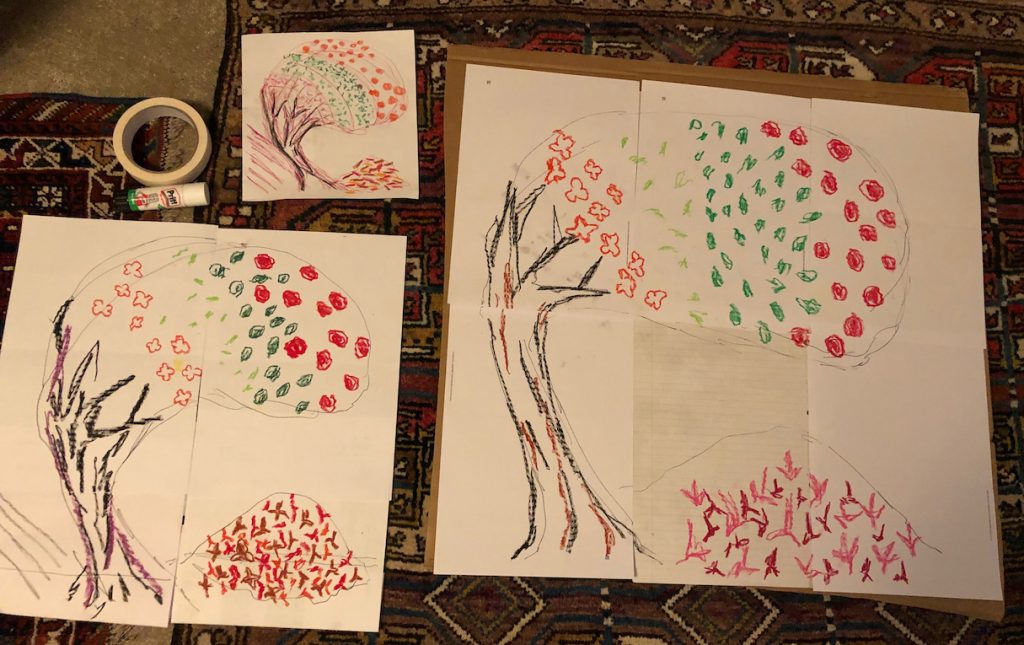 So, now Joy is kindly makung a wooden frame.
To be nailed at 1cm intervals or less – if thats possible?