Beatrice Leal unfortunately had to defer her SOAS talk about the glorious mosaics in Great mosque of Damascus. But when I took the opportunity to find out as much as i could about her work – some is here and here – she asked why I was interested.
So I am revisiting my first forest here – my first artistic forest that is.
This was initially shown as part of Jewyo Rhii and Jihyun Jung's 'mobile theatres' at the Showroom.
I wanted to tell the beautiful story of my father's death. Of course I love my dad very much – he was always an expert at living – and it turned out that he was an expert at dying as well!
So I started by sharing his last Black Run: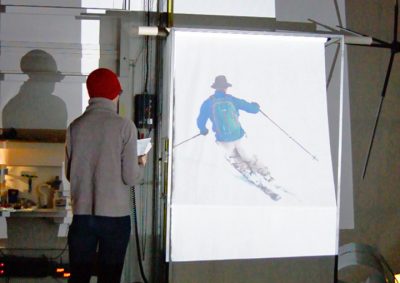 and how he stood up from his deathbed to ski in my arms.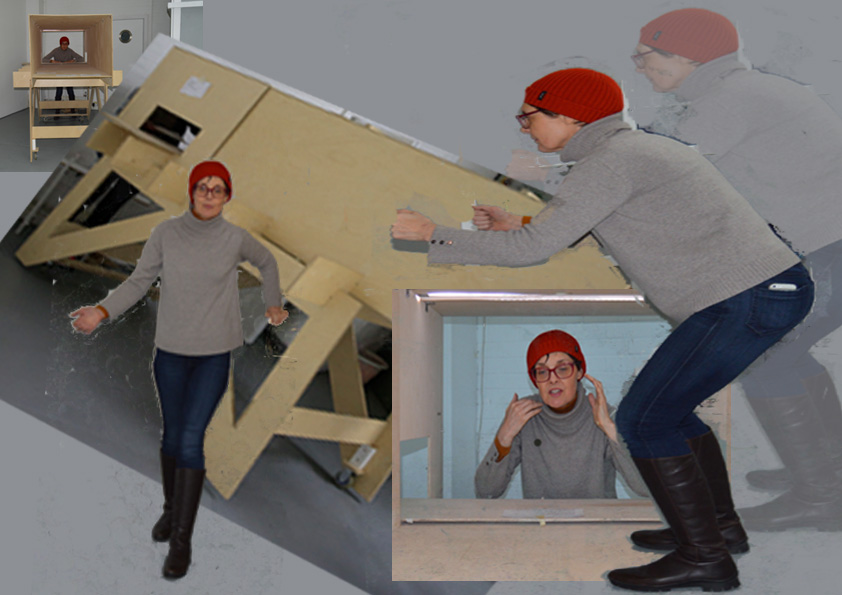 I wanted to underline how we are all in a cycle of life. So I showed my dad's heart as an acorn (they look kind of similar, i think!)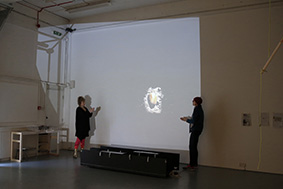 The acorn-heart cracked open to germinate with my tears as his heart stopped.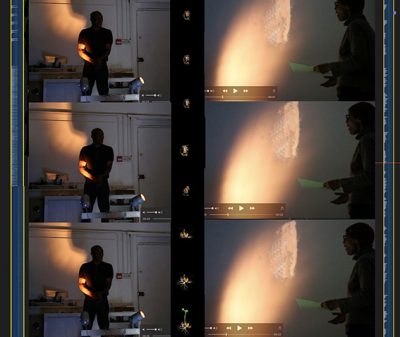 This is where the Damascus mosaics come in
The acorn-heart geminated into a 'tree' derived derived from the superb Damascus mosaics.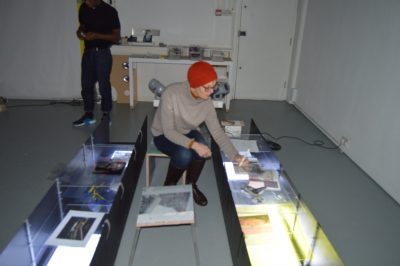 And then, with all that warm water when I washed my dad's body, the acorn-heart-Damascus-tree developed into a luscious fruiting forest.
I had immediately thought of the mosaics at Damascus as a perfect source for the most perfect forest – of course i wanted to make the best of all forests for my dad.
So I 'borrowed' some of the Damascus trees – and added some firs, to commemorate my dad's great love for skiing in the Alps.
The last touch was to add some fruit from Iran – persimmon, pomegranates and dates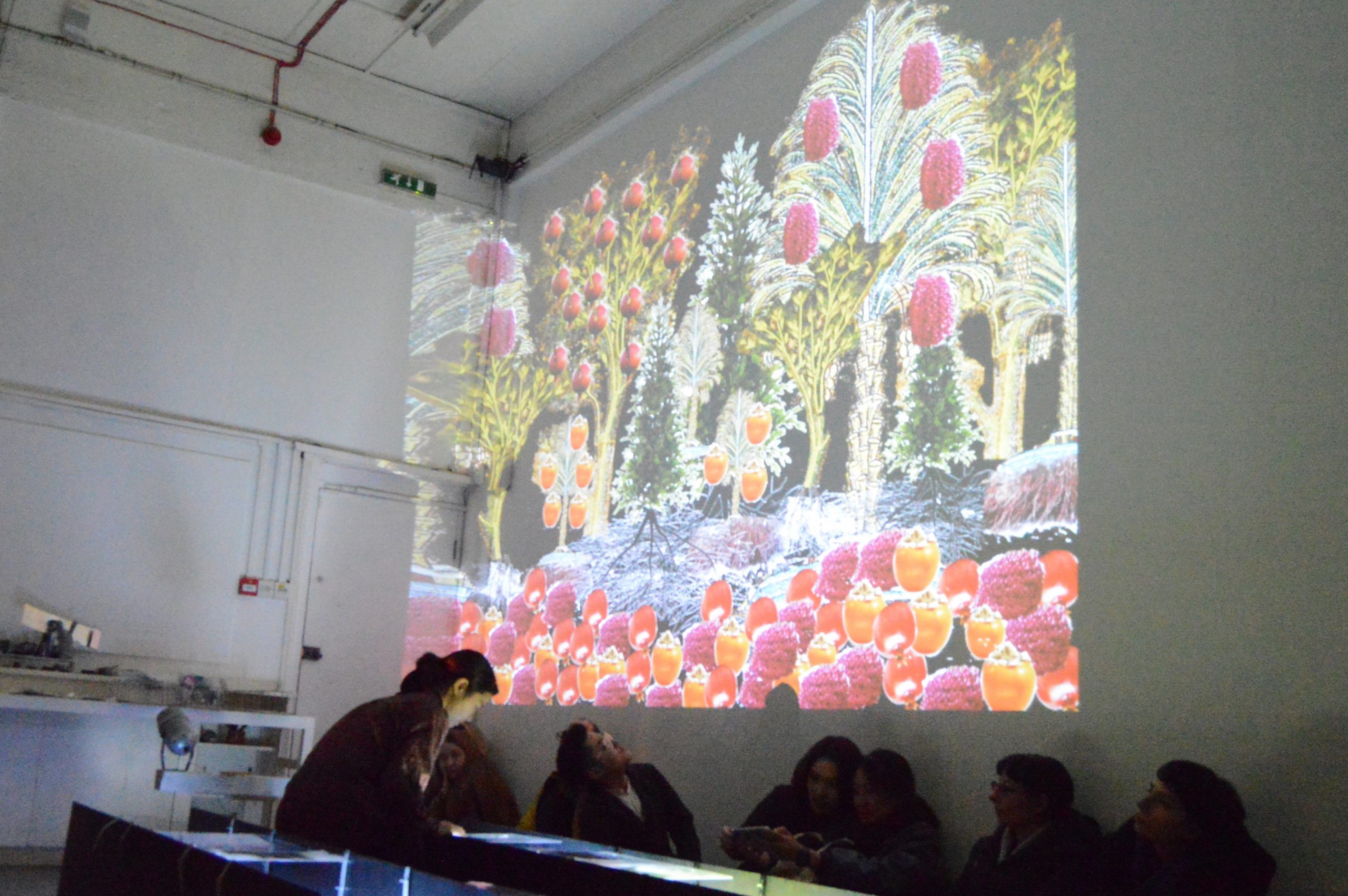 But I only had one projector at the Showroom, – when a wrap around forest (like i wanted) obviously needs more.
So I managed to make a bigger and better version in the Wandsworth Fringe 2019 – with projections to the front and both sides of the lovely Tara Arts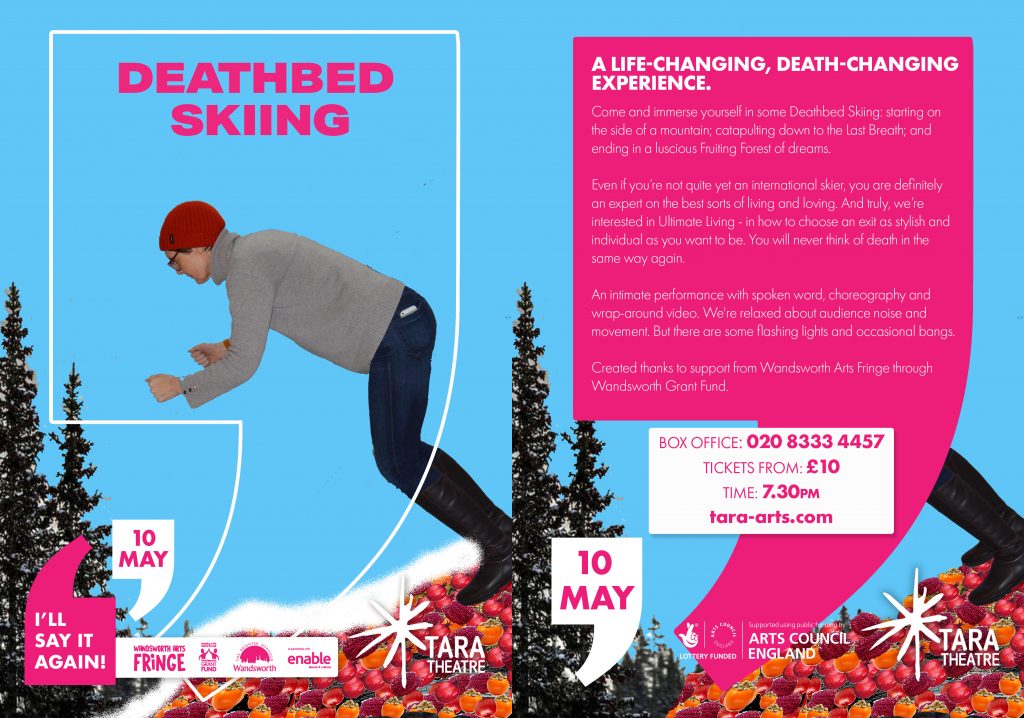 I managed to give my dad a posthumous present – his last Black Run is actually a video (with permission, many thanks!) of a Graham Bell black run.
Graham was in the Olympics, and presented Ski Sunday – my dads fave TV viewing.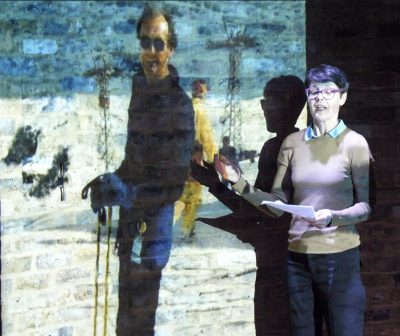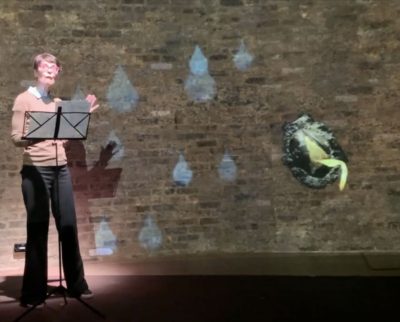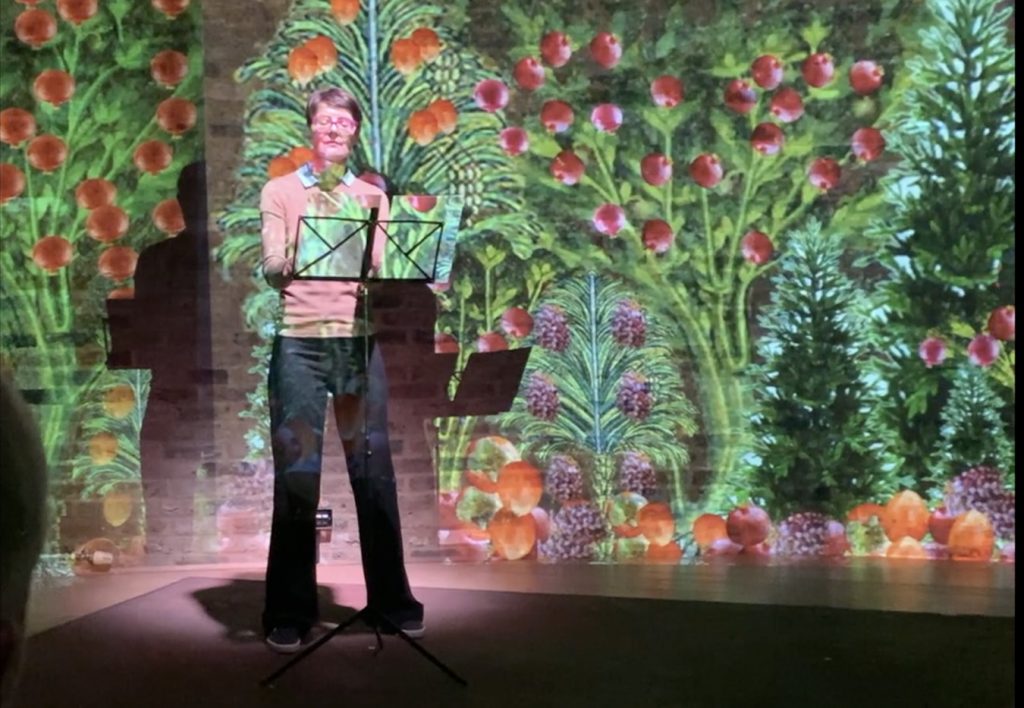 With a version of one of the mosaic trees in the glorious glorious Great Mosque of Damascus behind me