About a year ago I Zoom-met Theresa Leung. Who wanted to barter some photos with me.
Now she's showing two of my bartered photos in her Hong Kong exhibition.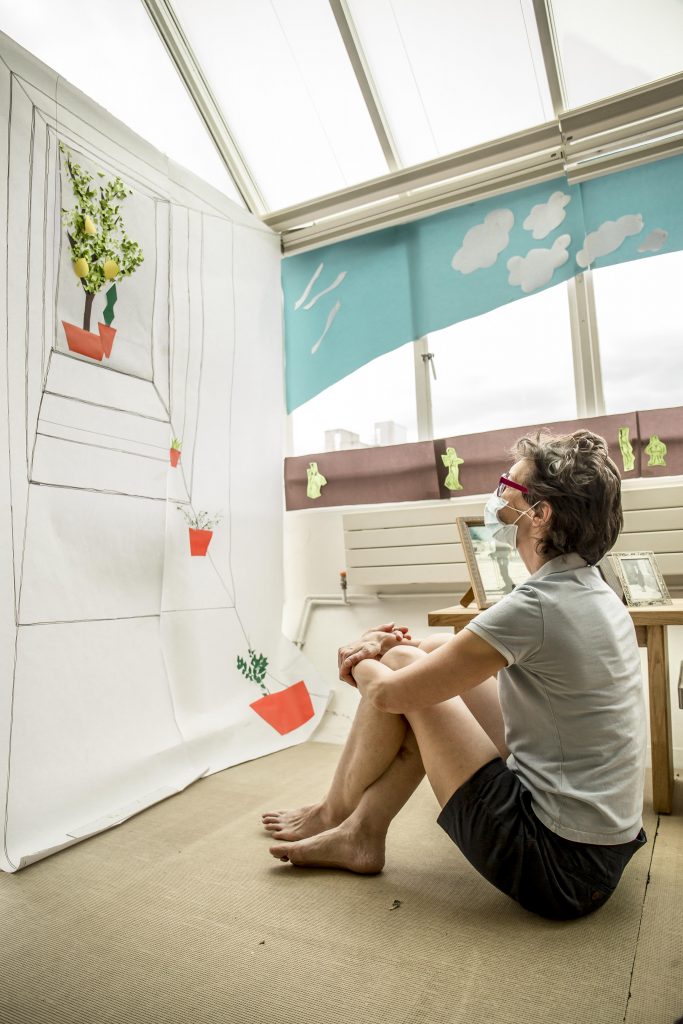 Theresa is interested in art as a response to urban space – especially non-places like highways and harbourfront. She wants to demonstrate that art is an experience rather than just an object which we look at. So she is keen to involve people as equal collaborators in her art practice. With everyone worldwide in the first Covid lockdowns when we met, Theresa was bartering photos of what she could see out of her lockdown windows, with other peoples views from their windows.
From the day I moved into my current flat I have felt amazed grateful lucky happy about the clouds I can see from my luscious windows. I have repeatedly thought that maybe I should have some formal method of collecting cloud images. And repeatedly not set that up!
So i was very keen to share with Theresa.
My collage clouds were really there to remind me – during that first COVID lockdown – that blue skies and gorgeously fluffy white clouds are coming soon.
My paper lemon tree was set far away down its perspective tunnel to show how very far away the natural world felt.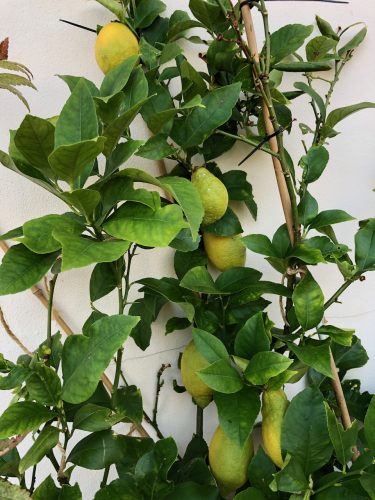 In a time where we're in a 'new normal' of denial and lies and austerity – I'm still getting solace from the clouds outside my windows. And now I'm harvesting real life lemons from my real life lemon tree.
if you're in Hong Kong, check out the other barters at Joint Cafe, 8 Wood Road, Wanchai, Hong Kong.